Breast Cancer Awareness Hand Relief™ Moisturizing Creme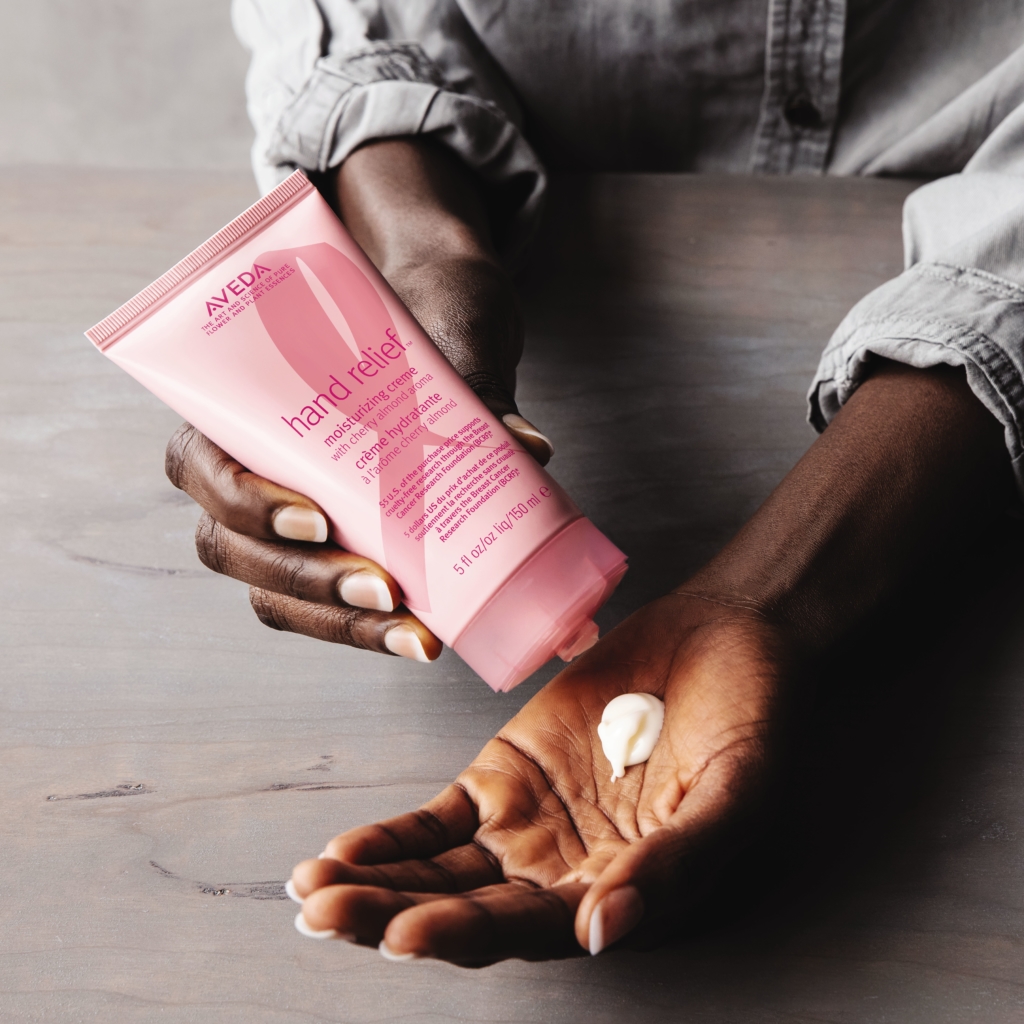 Fund research by hand with Aveda's Limited Edition Hand Relief™ Moisturizing Creme, combined for the first time with best-selling Cherry Almond aroma. During Breast Cancer Awareness Month, Aveda will donate $5 from the purchase price of each Limited Edition Hand Relief™(350 NOK/SEK and 295 DKR) to the Breast Cancer Research Foundation® (BCRF).
Aveda's goal is to raise $325,000 globally in support of cruelty-free breast cancer research through the sale of this limited edition product and fundraising efforts. Since 2001, the Aveda network and guests have donated over $4.3M to BCRF through sales of limited edition breast cancer campaign products and donations focusing on environmental and lifestyle factors that possibly affect the risk of breast cancer. Since Aveda is a cruelty-free brand, donations from Aveda will never support research involving animals. Visit aveda.com/living-aveda/avedacares to learn more.
THE BREAST CANCER RESEARCH FOUNDATION® The Breast Cancer Research Foundation (BCRF) is dedicated to being the end of breast cancer by advancing the world's most promising research. Founded by Evelyn H. Lauder in 1993, BCRFfunded investigators have been deeply involved in every major breakthrough in breast cancer prevention, diagnosis, treatment and survivorship. This year, BCRF has awarded $63 million in grants to support the work of nearly 300 scientists at leading medical and academic institutions across 14 countries, making BCRF the largest private funder of breast cancer research worldwide. BCRF is also the highest rated breast cancer organization in the U.S. Visit www.bcrf.org to learn more.
PLANT BEAUTY IN THE WORLD This Limited Edition Hand Relief™ Moisturizing Creme is vegan and 95% naturally derived 1 with andiroba oil and other plant hydrators that help infuse skin with nourishment. It also features 100% naturally derived 1 sweet, juicy floral Cherry Almond aroma with 38 flower and plant essences including tonka bean, certified organic orange and ylang ylang and is packaged in a 59% post-consumer HDPE tube with up to 41% bioplastic.